Three months ago, Roxsana Hernandez, a trans woman living with HIV fled persecution in Honduras and sought safety in the U.S.– only to die after 5 days in ICE custody.
Almost two years after first presenting himself for asylum, Udoka Nweke, a Black queer man from Nigeria who could be sentenced to death if deported, continues to endure torture in an abusive ICE detention center.
On August 27th in Albuquerque, New Mexico, we joined local and national LGBTQ+ and immigrant rights organizations to demand to #AbolishICE, #JusticeforRoxsana and justice for #QueerBlackMigrants.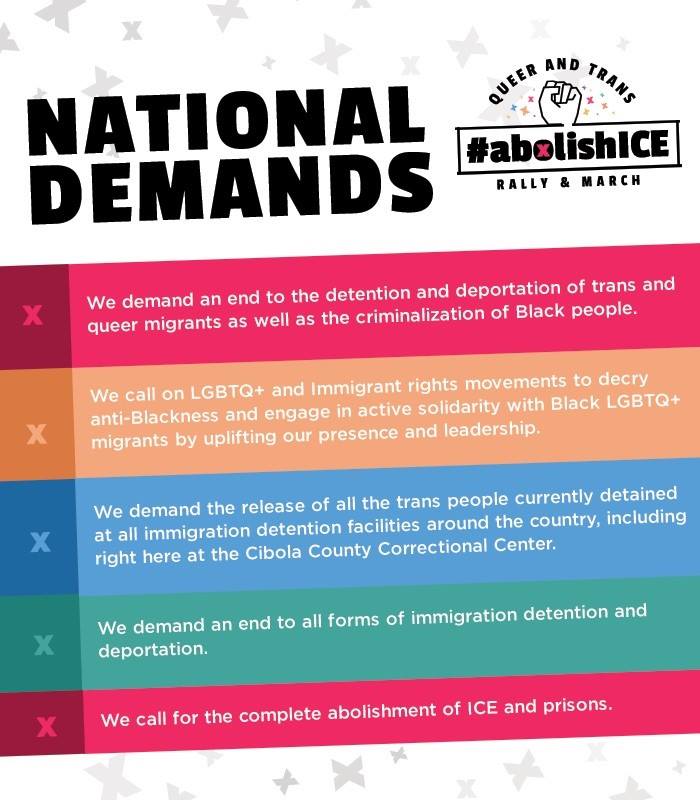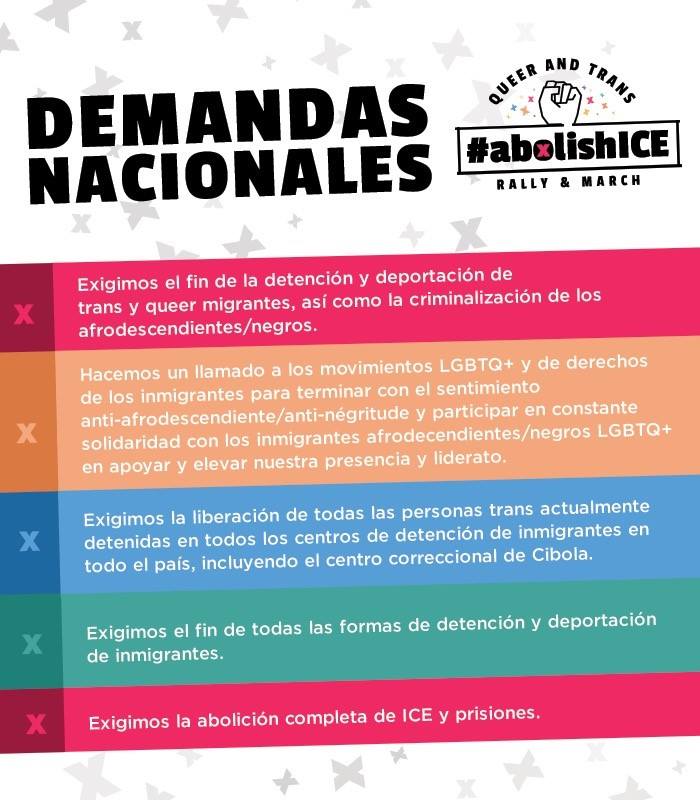 Our 6 comrades are still holding space here I front of the Bernanillo County Courthouse. The demands still continue:- We demand an end to the detention and deportation of trans and queer migrants as well as the criminalization of Black people.- We call on LGBTQ+ and immigrant rights movement to decry anti-Blackness and engage in active solidarity with Black LGBTQ+ migrants by uplifting our presence and leadership. - We demand the release of all trans people currently detained at all immigration detention facilities around the country, including right here at the Cibola County Correctional Facility.- We demand an end to all forms of immigration detention and deportation.- We call for the complete abolishment of ICE and prisons.

Posted by Mijente on Monday, August 27, 2018
Over 100 trans and queer Black and brown migrants are rallying and marching today in Albuquerque. These are our demands. Mas de cien migrantes trans y queer están reunidos y marchando hoy día en Albuquerque. Estas son nuestras exigencias. #AbolishICE #Justice4Roxsana #EndTransDetention #QueerBlackMigrants

Posted by Mijente on Monday, August 27, 2018
We are gathered in New Mexico to uplift and center queer and trans migrants in the movement to #AbolishICE. Roxsana Hernandez, a transgender woman from Honduras, was detained at Cibola County Correctional Center and died while in custody. Currently, Udoka Nweke, a gay Nigerian migrant, is in Adelanto Detention Center, and all he's seen of the United States is a jail cell. The rampant physical and brutal treatment that queer and trans migrants face behind bars can be fatal, particularly for people living with HIV. Our demands today are clear: End detention, stop deportations, and decry the the anti-Black racism that renders Black lives, including Black migrant lives, disposable.

Posted by Mijente on Monday, August 27, 2018